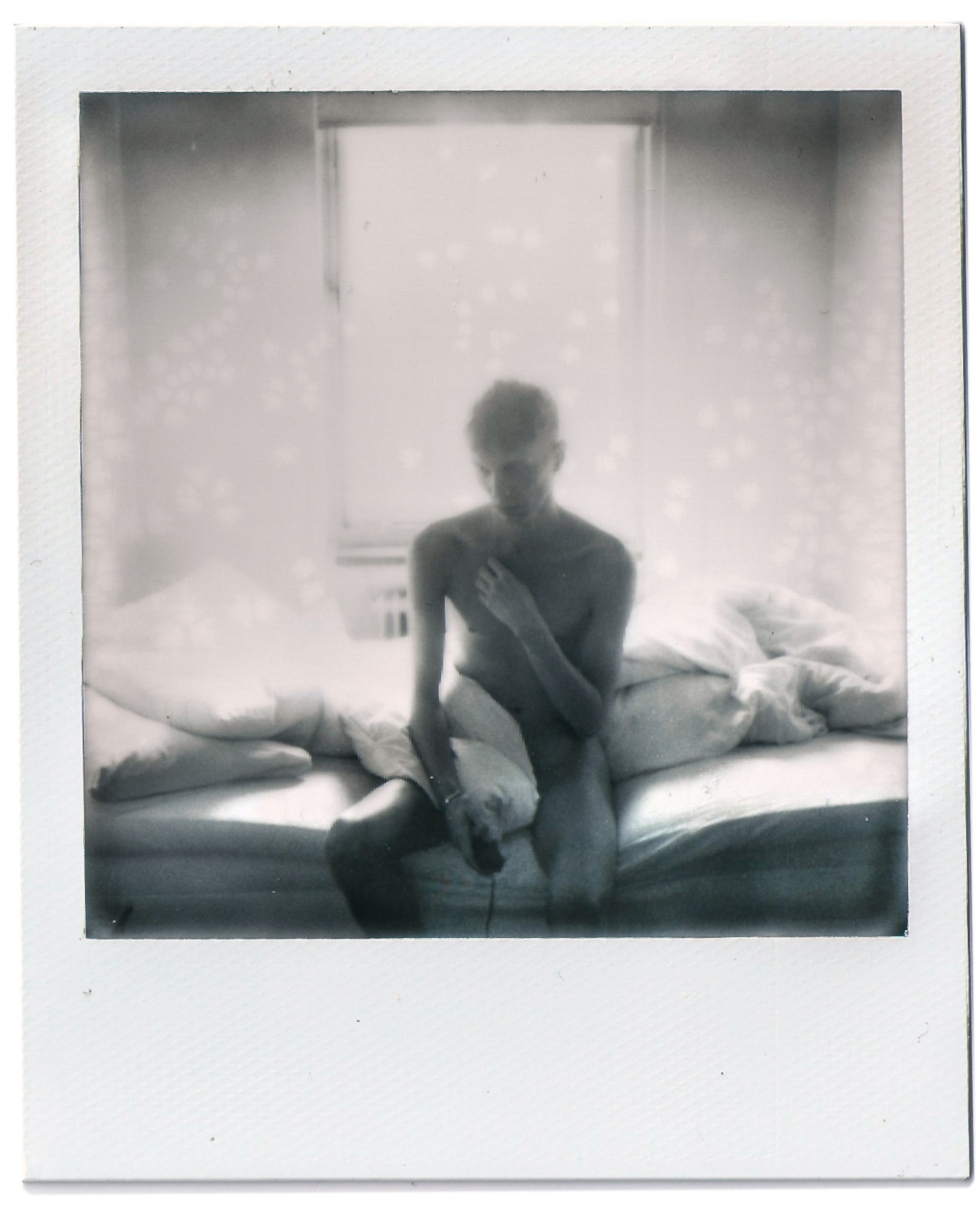 SELF-PORTRAIT 2015, POLAROID SX-70
I look at my own work all the time. I look for imperfections and details in my photographs and films endlessly. I always want to go forward. It is important for me to evolve but also stay true to myself. Time is something Im obsessed with. I want my work to be timeless but also somehow represent the time I live in.
My self-portraits shows the 21th century man, a fragile being with thousands of years of supremacism built into him, now getting destroyed. Self-doubt, a softness and a femininity shines from him in my polaroids of myself sitting infront of a plain background.
I look at my bookshelf and see works by women and homosexual mens. From Patti Smith's "The coral sea" dedicated to Robert Mapplethorpe, Jonas Gardell 's novel/biographical "Don't ever wipe tears without gloves" about the aids crisis in Stockholm during the 1980's and "The Cleaner" by Marina Abramovic. All those people have come from nothing during a time where they were looked down at, and now they are the inspiration of millions.

We must look ahead but we can't forget where we all came from.
The time to go forward is now.

/ Thobias Malmberg